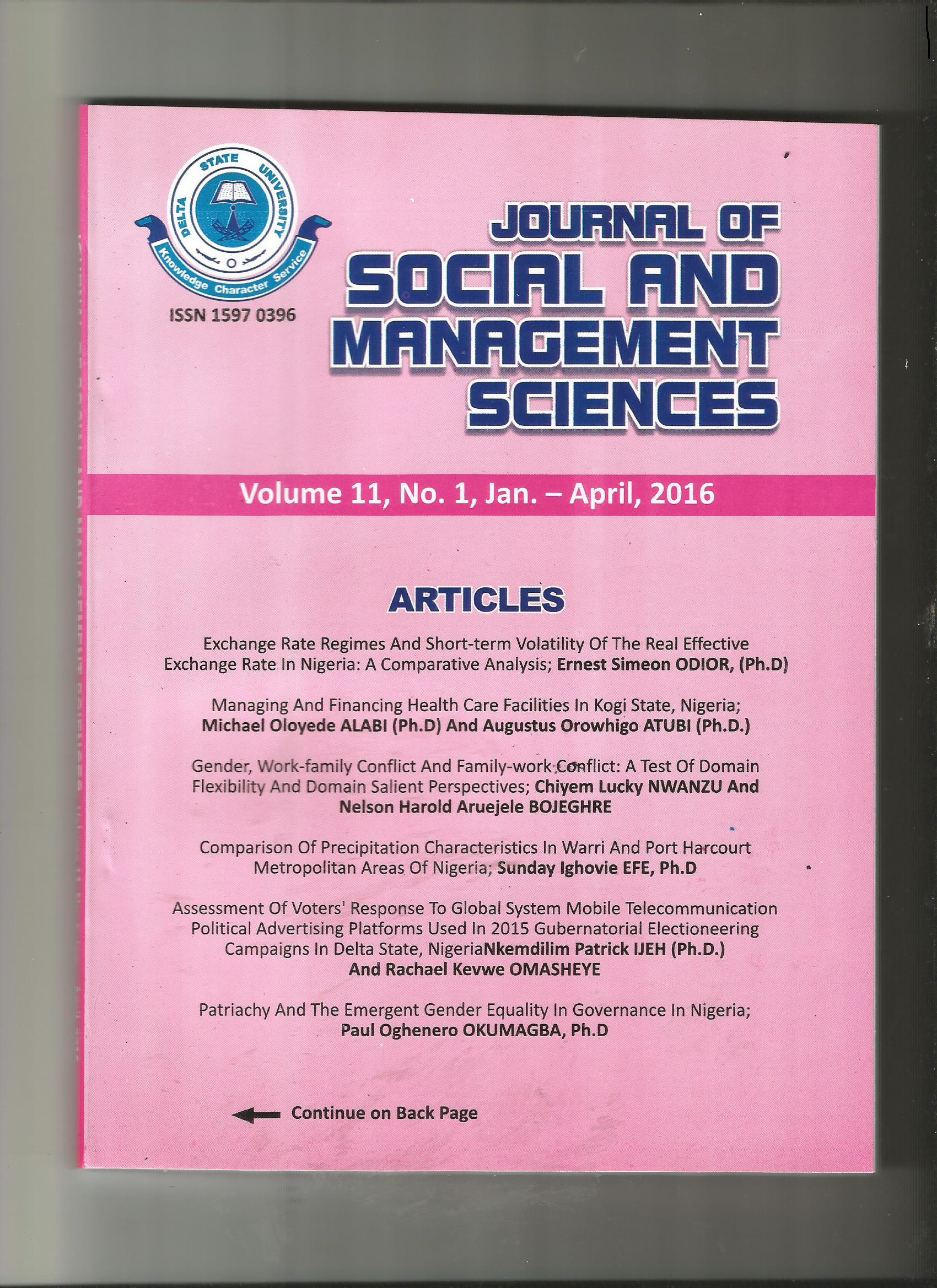 ISSN: 1597-0396
DOI: 10.5987/UJ-JSMS
Email: jsms@universityjournals.org

---
The destruction of natural resources due to constant clearing of new ground as a result of the exponential population growth has resulted, among other things in environmental degradation and forest depletion. Women, who live and work close to the ecosystem, have been found to be the first to feel the effects, and are, therefore, the ones who need to be provided with basic skills, knowledge, and tools for coping with the environment. Since Nigeria's Afforestation Programme (N.A.P) characterised by tree growing is an innovation, its adoption is made possible and facilitated by communication. This paper, therefore, sought to identify and verify the sources of afforestation information and influence among some selected rural women.
The findings of this study show firstly, that the mass media, particularly the radio, featured prominently as a vital channel of afforestation information dissemination and awareness generation. However, for detailed information on specific causes and consequences of deforestation as well as for final decision to adopt tree growing innovation, the interpersonal networks played a decisive role. Secondly, awareness of and/or information about deforestation and desertification is a necessary precondition, but not a sufficient motivation, for rural women to adopt tree growing innovation.
On the basis of these findings, it was recommended that mass media should be complemented with traditional media with their network of interpersonal relationships and contacts. This is necessary to make up for the limited effectiveness of the mass media in terms of coverage, accessibility and relevance.